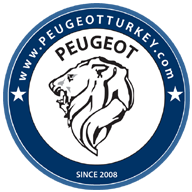 08.05.2020 13:55
# 1

Guests

You can maintain the heating, cooling and ventilation system of the vehicle cabin by getting rid of the dirt and deposits that will hinder the operation of the system such as pollen, sports, dust, soil and industrial fumes that have affected the ventilation system of your vehicle in the summer, when the cold winter days are beginning to be replaced by hot weather. You should clean the air ducts filter of the vehicle cabin frequently and change it periodically. The cleaning of this filter is important in terms of cleaning the air circulating in the vehicle and people with allergies such as pollen allergy.

If your vehicle is 2000 model or newer, your vehicle is probably equipped with a cabin air filter, since most of the drivers may be unaware of the presence or presence of a cabin air filter, they may have to breathe air that cannot be fully cleaned with this filter which is disrupted.

You can find out whether there is a cabin air filter in your vehicle's equipment from your vehicle's manual. Uncleaned filters may cause odor in the vehicle or damage the vehicle's heating / cooling system with blockages that may occur.
08.05.2020 13:55
# 2

Guests

I asked the 206 pollen filter price for 27 ytl service, is it cheaper?
08.05.2020 13:55
# 3

Guests

Service takes parts from 35% to 45% discount ...

27% 20% discount .. I will also pay cash ..

You get it like 21 ytl. With discount. There is always a high risk of being a supplier industry in the industry.
08.05.2020 13:55
# 4

mad_sho

thanks for sharing
08.05.2020 13:55
# 5

sinan-s

Suitable in the authorized service ...
Peugeot Forums - Peugeot Fan Club © 2021
"The most auspicious of people, it is people who are useful."